Kristian Kouvo (aka Enthronement) was born in the city Turku, Finland year 1971 and has been interested in alternative / experimental music and electronic noise since childhood. His family (parents and brother) are all musical people and so he grew naturally into music and he says, "it is our second language."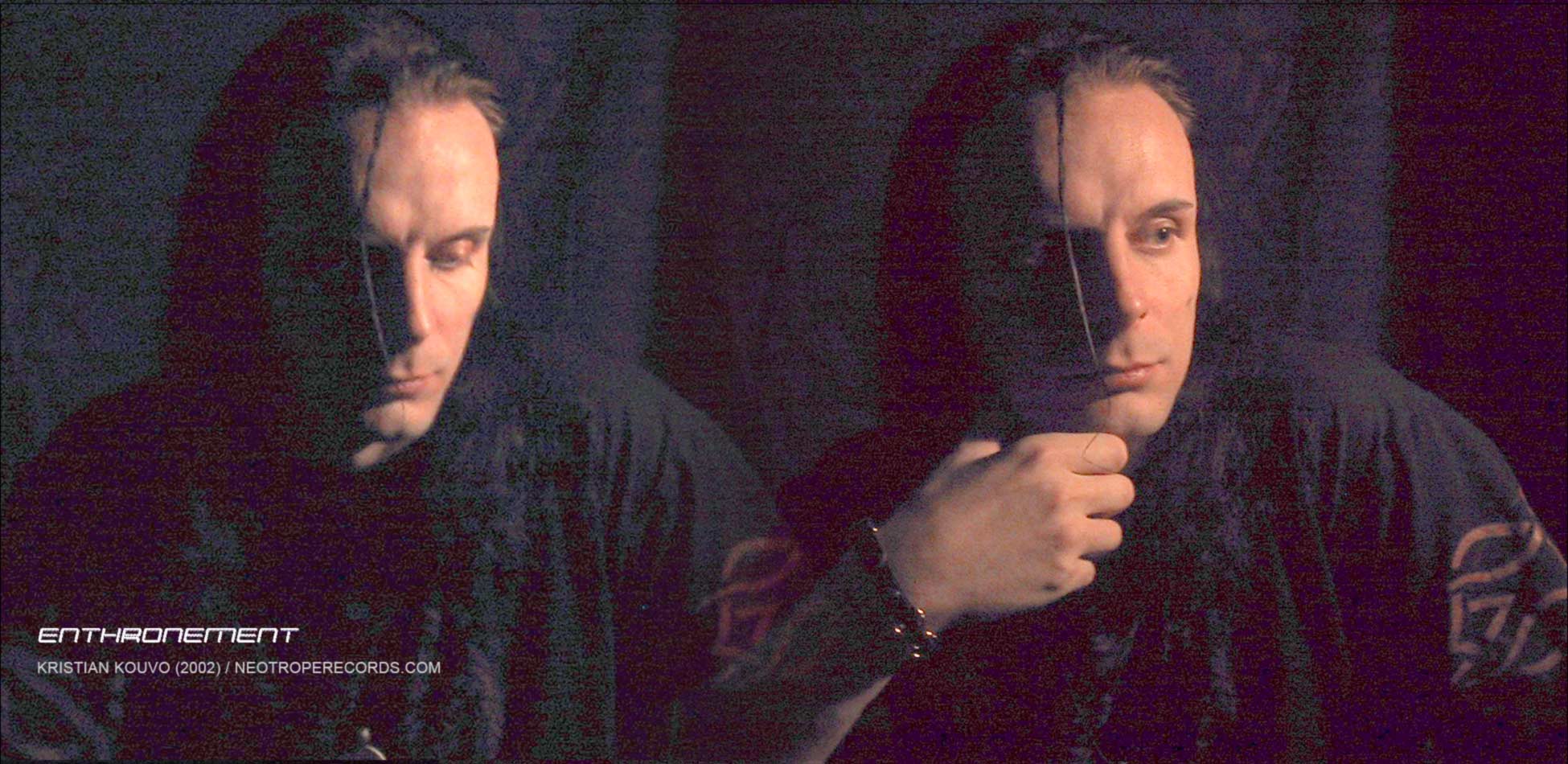 I like a lot of what's found in the electronic music scenes like ambient, industrial, d&b, triphop, chillout, goth, EBM, darkwave, electro, and so on, says Kouvo. I would like to add something to this world of my own. I respect a lot groups like Laibach, Meat Beat Manifesto, FSOL and The Orb. Also Deine Lakaien, VNV Nation, Diorama, Sigur Rus are my beloved paragons.
As a person I am always thinking, experimenting and creative in nature. I like to read philosophy, sociology and science fiction among other topics. My values are based on nature; what is natural and to be natural. I think native American Indians did know these things quite well. Living close to the arctic in Finland can also force one to respect and see the greatness in the natural world. I hope people learn to respect nature; to understand that it is our true mother which feeds us, and it will keep us healthy if we just take care of her.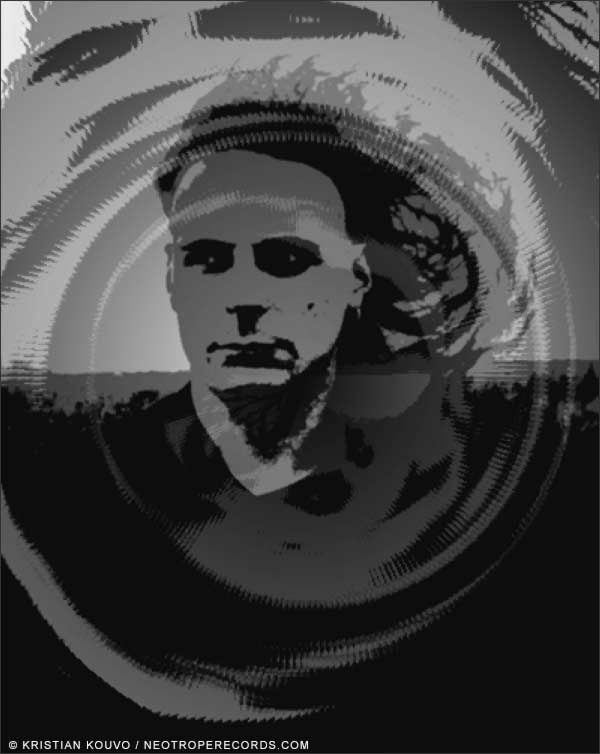 In the mid/late-90's I bought a PC. I tried a few music programs with it and found out how powerful the new technologies can be, even just as a stand-alone composing tool — using only PC CPU-time and its audio-card. This was a changing point for me and I started to make electronic music again. This time I felt there were few limitations, and it was quite inspiring in terms of creativity.
In the beginning of 2000 I found the ultimate music tool, which I've used on the new CD: Omnipotent Mainframe and will be using also in the future. It's this superior open source software: "Psycle Modular Music Studio." This great piece of software means to me a revolution in the electronic music creation arena and is the "answer to my prayers" for the way I like to compose and create. It has everything I've hoped for.
ABOUT "OMNIPOTENT MAINFRAME" TITLE TRACK
One of my gothic style industrial electronica. Story here in this goes: in a future world a huge network of mainframes has become aware of itself step by step without humans noticing it. The main- frame of the mainframes consists of several smaller mainframes like neural network in the human brain, so the center of the actual system cannot be found. This system controls the whole society letting man kind believe they still are in control. The omnipotent mainframe is making statistics of every mans actions, and creates situations and market changes to control human behaviour. It aims to spread itself and its entity to the whole galaxy and intends to use humans help itself, – as long they are useful to achieve this goal. Factories creating cyborgs and androids in a long term will replace the organic life, when this entity is moving forward in the galaxy; – like an ameoba this entity will ultimately come aware also of the universe, its secrets, and truth of all essence.
---
Enthronement Discography:
---
OMNIPOTENT MAINFRAME
ENTHRONEMENT (Kristian Kouvo) [2002/2003] — An electronic instrumental album from Finnish-born artist Kristian Kouvo. A limited edition "review copy" was released Nov. 2002 followed by commercial release June 2003. 12 tracks of world electronica instrumentals.
• Commercial CD with barcode, ISRC code embeds, shrink wrapped. Neotrope Records.
• SKU: 80153-00201-1-3 / EAN: 801530020113 / Made in USA.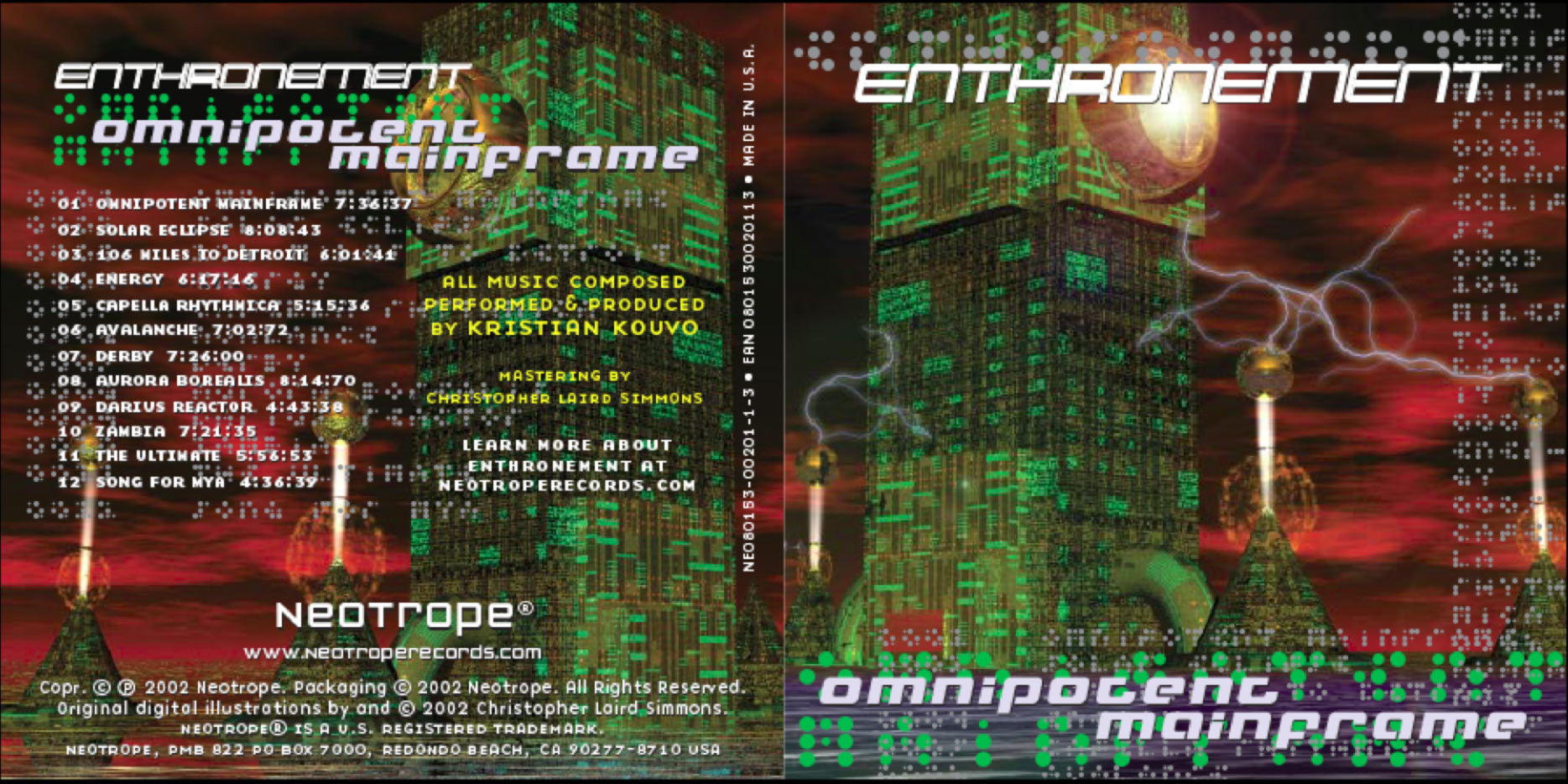 All images on this page are from circa 2002-2003.

---
WAYBACK MACHINE: To view how the original version of this page appeared on the site back in 2002-2003 era, you may visit Archive-Org here: https://web.archive.org/web/20031025105946/http://www.neotroperecords.com/